Find An Obituary
Help remember your loved one with a thoughtful memorial, honoring the story of their life and family, as well as obtain details on their funeral arrangements. Click below to view our obituary listing.
Join Our Mailing List
When an obituary is published to our site, we will notify you by email. This service is free, and you may unsubscribe at any time.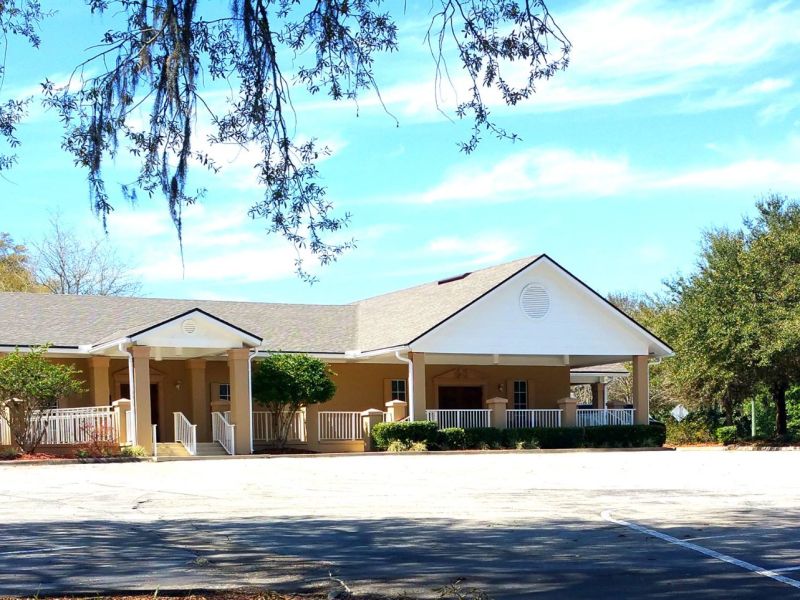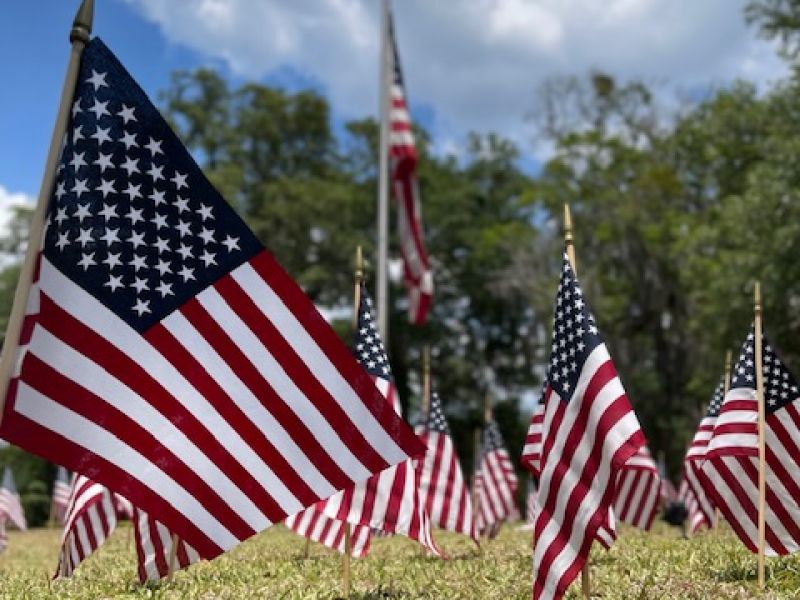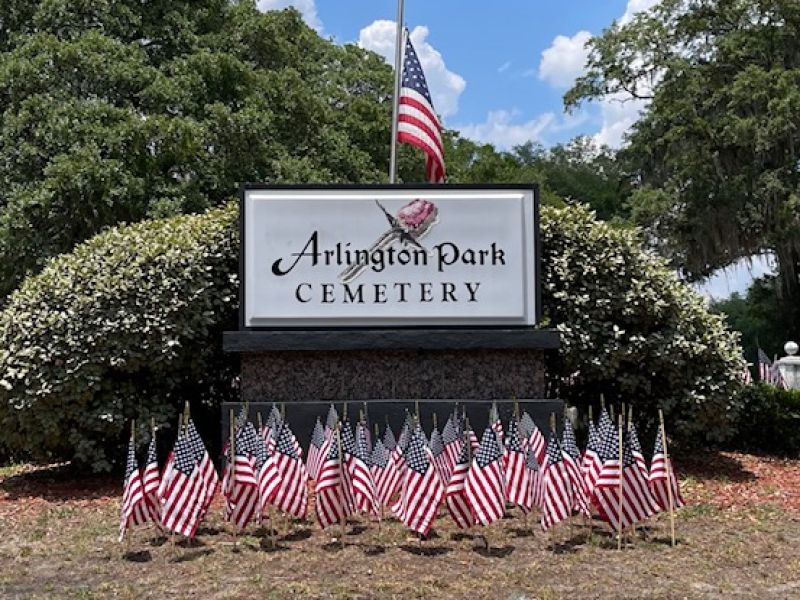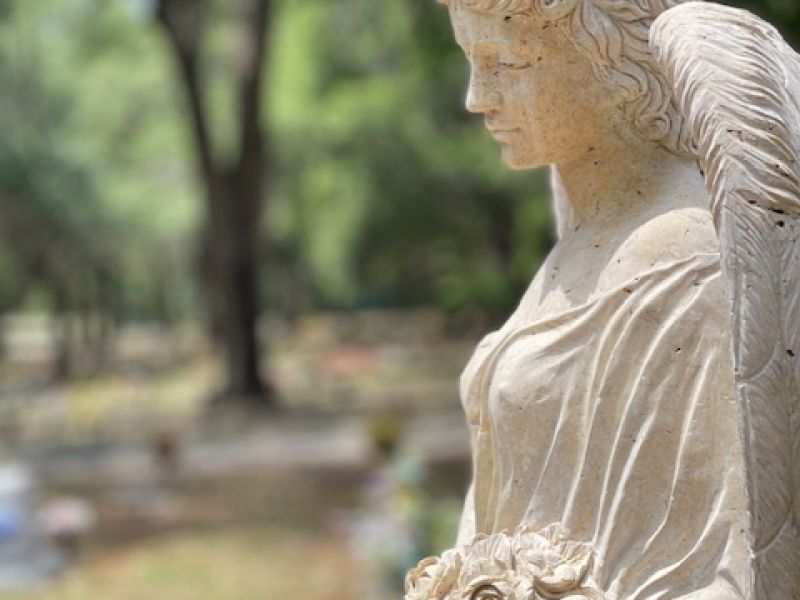 Arlington Park Is Jacksonville's Trusted Funeral & Cremation Provider
Of the many arrangements made after losing a loved one, the first is the selection of a funeral home. Our staff can help create a beautiful tribute and provide guidance and suggestions on the many decisions made when planning a funeral, cremation, memorial, celebration of life, and/or burial service.

We take pride in meeting the specific, and sometimes unique, needs of each and every family. Please use our website to learn about the funeral, cremation and permanent memorialization services we offer, as well as our pre-planning and grief support resources.


If you have any questions or concerns, please contact us at anytime. We are here to help you!
Arlington Park Partners with JacksonvilleJewishFunerals.com
Jewish Funeral Group, the resource for Jewish funerals, introduces JacksonvilleJewishFunerals.com in partnership with Arlington Park Funeral Home, a StoneMor, Inc. property, providing families comprehensive information and funeral services in the Jacksonville area.

Dedicated to serving families in the Jacksonville area, JacksonvilleJewishFunerals.com specializes in education, assists with funeral and burial planning, and ensures observances and rituals most appropriate for each family are available to the community. Jewish Funeral Group, the leader in Jewish funerals and burials, partnered with Arlington Park Funeral Home, a StoneMor, Inc. property, to provide local families education, support and options for funeral services in accordance with longstanding traditions.
Thinking about or experiencing loss often creates a sense of confusion and discomfort. During these sensitive times, individuals seek guidance and structure, often gravitating towards religion and culture.
JacksonvilleJewishFunerals.com introduces a comprehensive resource with guidance and tools to learn about Jewish funerals and burials, and find details about current services scheduled in the Jacksonville area. In addition, families can plan in advance, or at a time of need, in accordance with traditions and rituals. Understanding the loss of a loved one and that the grieving process extends beyond the funeral, Jacksonville Jewish Funerals' strategically integrates with shiva.com, NJMW.org and local organizations to help a family's network provide support with mourning customs, such as meals of comfort for shiva, and honoring and commemorating the deceased. JacksonvilleJewishFunerals.com, a division of Jewish Funeral Group, deepens community connections to assist families navigating end-of-life matters.
The Jewish community supports Jacksonville Jewish Funerals and the partnership with Arlington Park Funeral Home. Rabbi Yaakov Fisch of Etz Chaim Synagogue in Jacksonville notes, "Our synagogue has a decades-old relationship with Arlington Park Cemetery. We are delighted to learn of the partnership that Jacksonville Jewish Funerals has with Arlington Park and look forward to appreciating this resource in our community."
Plan Ahead
Advanced planning is a thoughtful and considerate act that your loved ones will truly appreciate when the time comes.
Customized Tributes
Customizing the service for your loved one allows you to truly honor their memory with unique and personalized details.
Testimonials
My mom set up a plan with Arlington Park Funeral home with the help of Christopher Lawrence. Mr. Lawrence was exceptional in helping my mom get her plan set up and paid for. Thank you very much for help put my mom and her family at ease when it comes her time.

Jeremey S
April '21
Virmia Sims is wonderful to work with and explained all the details. I just preplanned everything so no one has any expense when I go but that took a while and she was patient, not high pressure, and knowledgeable.

Lorie H
March '21
Tressa was absolutely amazing. My dad passing so sudden was not something I ever wanted to deal with but she made every smooth and comforting. I will never be able to thank her enough.
Josh & Kimberly P
November '20
I am grateful for the work they did and how they treated my family and me during a very difficult time. After the service, many mourners took the time to tell me how lovely everything was. That is the direct result of the work Arial and her team did on our behalf. I cannot recommend her or Arlington Park Funeral Home enough.
AJ T.
September '20
I would like to thank the Funeral Director Tressa Fenchel for making my mother look so beautiful for her viewing. She went out of her way to make sure my family was happy with every detail of the entire viewing and the funeral. She made sure to address everything that was important to my family and it was all taken care of.
Cheryl C
August '20
The staff at Arlington Park Funeral Home were great. Tressa was our director and she made everything a little easier. We were fortunate to know going in what we wanted thanks to the email we received when we scheduled our meeting with their packages and pricing. She listened to our desires and then made it happen.

Sarah R
July '20
Beautiful and peaceful cemetery. Love coming to visit my loved ones here
Meghan B
May '20