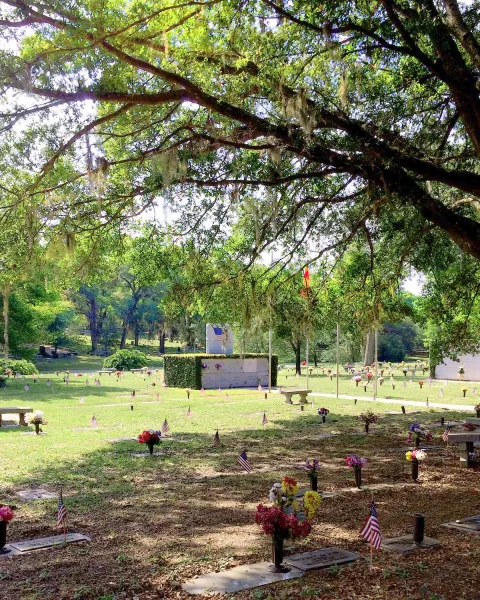 Cemetery & Grounds
Serving Jacksonville Since 1945
Arlington Park Cemetery offers traditional ground burials, lawn crypts, cremation options and mausoleums.
Its immaculately maintained and landscaped grounds cover approximately 30 acres. Each year, Luminary/Christmas Tree lightings and Easter Services are held on-site as part of the cemetery's annual community service programs.
Learn how you and your family can save money and avoid additional grief by pre-planning your burial in Arlington Park Cemetery.
Click HERE to request a free Cemetery Space Planning Kit!